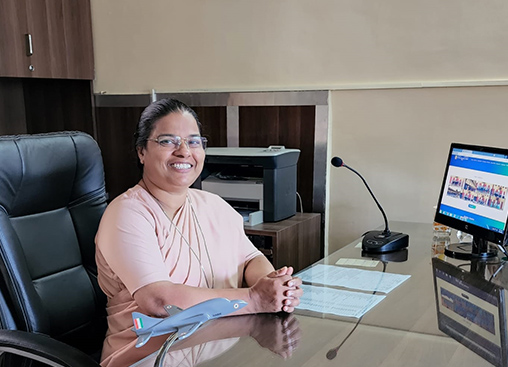 "Things work out best for those who make the best of how things work".
As part of a society that stands for educational leadership, scholarly achievement and a progressive approach, we at St. Mary's Sr. Sec School, Bazpur combine the tenets of a traditional value based system with global trends and a world class infrastructure.
Education, for us, is not a destination but a journey of discovery, of exploration, of introspection, of interrogation – a journey full of hope, promise and endless possibilities. Education is considered to be the core instrument of human development and its aim is to promote excellence in all spheres of life of the children. Each child has his/her own individuality and his/her special skills and talents. A good educational system helps a child to nurture his/her talents and overcome his/her shortcomings.
Our students, as twenty first century learners, are constantly encouraged to become good global citizens with a strong commitment to service and to maintaining our environment. They are valued as individuals and they are encouraged to become the best that they can be. I believe that each child is blessed with divine potential and if nurtured righteously, he or she can attain peerless heights. We are looking at happy children, eager to learn, positive in outlook and ready to take on any and every challenge.
We offer a comprehensive academic curriculum which is supported by a system of instruction that is experiential and encourages children to be logical, critical and analytical in thought and in application. Our focus is to reach out to each and every child of the school because each child is unique and every child is precious.
With best wishes and blessings
Sr. Dr. Shyni Paul
(Principal)